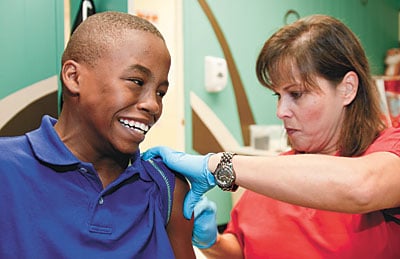 School nurses help hundreds of families
By Nick Tabor, New Era Staff Writer
In the late morning on Thursday, as the cafeteria down the hall got noisy with chatter and the shuffling of trays, Rita Poe entered the nurse's office at Hopkinsville Middle School and took her usual seat at a table.
She carried a small case of tools for treating her seventh-grade daughter's diabetes.
The nurse, Deana Garrett, greeted her but continued with her business: checking names off a list of kids who needed to pick up medications, putting a Band-Aid on the toe of a girl whose leg cast chafed her skin, rubbing calamine lotion onto a boy's bug bite.
Read the full entry here.