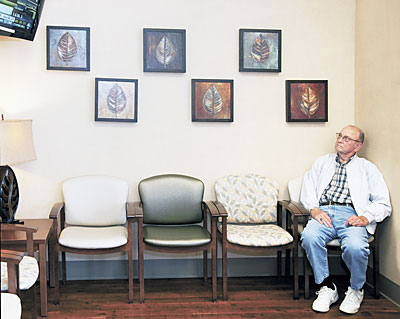 Shortage causes problems even for the insured
By Nick Tabor, New Era Staff Writer
Most people who have health insurance can find treatment, even if it means traveling out of the county. The uninsured can often get treatment through St. Luke Free Clinic.
But the shortage strains every part of the local health care system. It increases doctors' workloads, leaves St. Luke short on volunteers, and limits options for all patients, often causing them inconvenience and budget problems.
As a result, some who are complacent or can't afford the gas or time for long trips don't seek preventive care at all. In the end, this puts an undue burden on Jennie Stuart's emergency room, Bowers said.