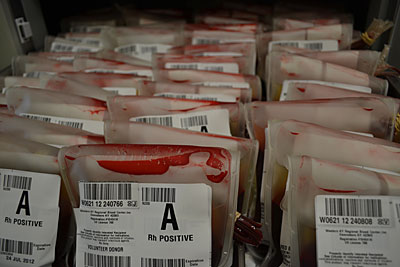 A circuitous journey from donors to patients
By Nick Tabor, New Era Senior Staff Writer
Lisa Troutman gets an emotional lift each time she donates. She knows it saves lives, she says.
She just doesn't know exactly how. After staff members bag up and seal her blood, Troutman never sees it again.
On the other end, patients at six Western Kentucky hospitals routinely have blood Troutman donated pumped into their veins.
They never find out where it came from, and few ever wonder where it went in between.